Goodbye, 2021. Hello, 2022!
2021 was an interesting year. On one hand, it was one of the most difficult years for a lot of us. On the other hand, it was one of the best ones too - it challenged us to grow, to do our best to break the routine and form new, healthier habits.
It was the same for us, in HR Hub. We decided to focus on building meaningful experiences for our community, kick off some new projects and continuing some old ones.
And, we reached a key moment for our community, getting to 10.000 Members!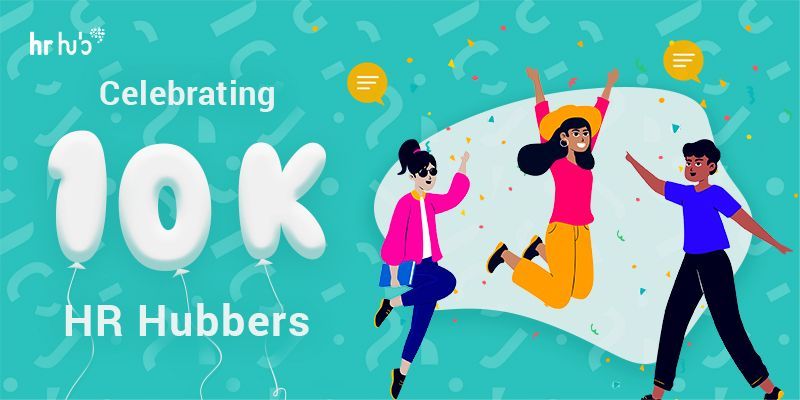 Let's have a trip down memory lane together :)
Mentorship Program
We started the year with a Mentorship Program dedicated to early career HRs. We facilitated this experience for a bunch of students & entry level HR professionals, to help them gain more clarity on their current professional objectives & next steps.
We hosted two modules during 2021, and formed a total of 30 pairs of mentors-mentees, who worked together for a period of 6 months. Over 75% of the mentees said they were able to touch their objectives with the support of their mentor.
Most of the mentoring pairs met on average of 5 times during the designated period, and around 30% of them met 8+ times and even continued their relationship beyond the official 6 month period.
We learned that for the majority of mentees the biggest win was the networking component followed by gaining a clearer, more realistic view on the HR area & career opportunities existing in the field.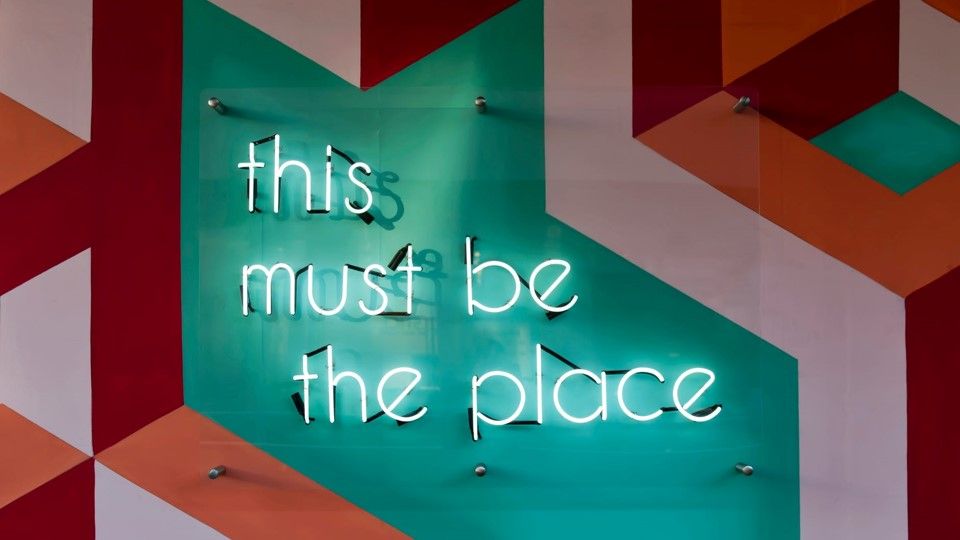 For the majority of mentors the biggest win was being able to exercise their mentoring/ teaching skills outside the office, followed by getting out of their comfort zone when adapting their own agenda to their mentee's needs. The biggest challenge overall, for both parties, was to sync their agendas and find time for the touch points.
The level of satisfaction with the mentoring program was slightly higher within the students module. The lower level of satisfaction found in the entry level module might be influenced by the fact that some of the participants came with objectives that were not solvable through mentoring (e.g.: use the mentor to find an immediate hiring opportunity).
Overall we believe the project was a success! And we hope it brought a little more light on what the journey ahead might look like for our new HR Pros.
Coaching Culture Ambassadors Program
Fueled by our passion for coaching we co-designed the Coaching Culture Ambassadors program together with our friends from ICF Romania Chapter. The idea was to raise awareness of coaching and the ways it can be used within companies.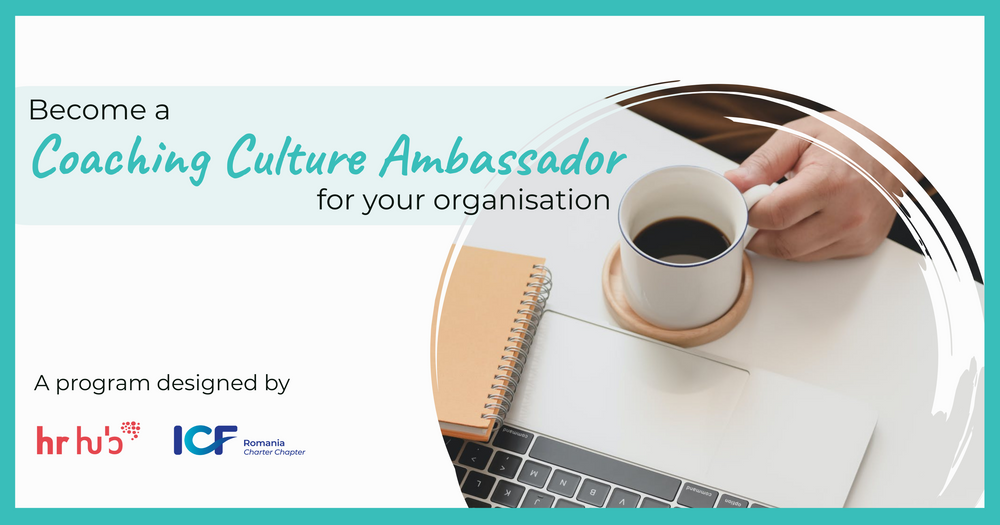 The program ended up having three main workshops and one Think Tank. The first one was about understanding the impact of a coaching mindset in an organization. During the Think Tank that followed it participants discussed a case study of an organization that adopted a coaching culture. The second workshop was dedicated to the various types of coaching experiencing an individual coaching session. And last but not least the third workshop was about team coaching.
More than 50 HR Specialists attended at least one of the workshops. This program would have not been possible without the contribution of our ICF Friends: Anda Șuta - Professional Certified Coach, Mioara Șoldan -  Professional Certified Coach, Carmen Negiba - Associate Certified Coach and Alina Ionescu - Professional Certified Coach.
HR Salary Survey Romania

Last summer brought with it the second edition of the HR Salary Survey Romania. In 2017 we launched our first HR Salary survey, pinpointing some key findings regarding the compensation package. This year we embarked on a similar quest, driven by our curiosity to learn if things have changed, especially since the start of the Pandemic.
We ended up analyzing responses from over 1,000 HR Professionals, working in different HR areas. As a teaser, we can tell you that the HR team composition has definitely evolved, with a lot of new roles appearing in the last years.
You can read the full report here. Special thanks go to Irena Dontov, who was of immense help in both building the survey and analyzing the results. Chapeau!
Contributing to the bigger ecosystem: Start-ups, Companies, Academia, Professional Communities
In 2021 we said yes to some other types of collaborations. And we loved it. We hope to do more of these this year too!
We had sharing sessions on designing a best-in-class employee journey with different companies. Using our Employee Experience Lifecycle Canvas as the starting point, we talked about the different milestones and shared best practices, challenges, lessons learned.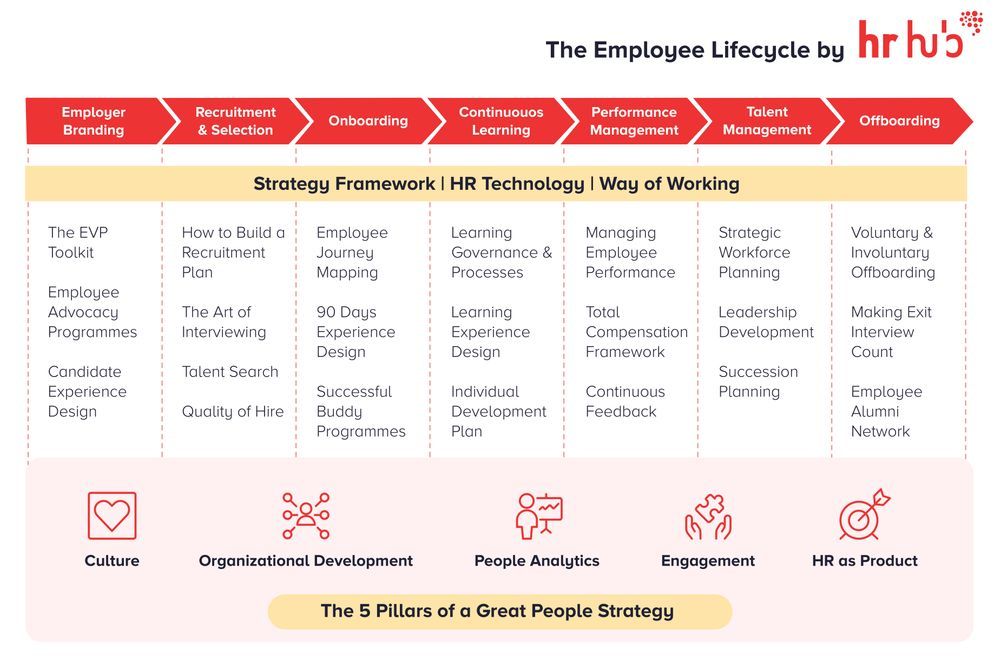 We were invited as speakers on Candidate Experience and Employer Branding by different Universities and Professional Associations. And we remained true to our mission and focused on the future of work, approaching related topics in several Think Tanks.
Looking back, 2021 was a good year. We look forward at 2022, curious of what we will manage to accomplish. Let's see where this journey takes us :)
Keep learning!