Coaching Culture Ambassadors Program
At HR Hub we value the power of coaching in supporting individual and organisational growth. We believe that HR specialists would benefit from knowing when and how to use coaching in their learning and development programs.
HR Hub's partnership with ICF Romania aims to raise awareness for coaching.
Meet ICF Romania
International Coaching Federation Romania - ICF is a community and network support for professional coaches. Whether it's Life Coaching, Executive Coaching, Leadership Coaching or any other skilled coaching, ICF leads the global community in advancing the profession. Using coaching's creative and thought-provoking process with the purpose to maximize professional and personal potential for individuals and organisations.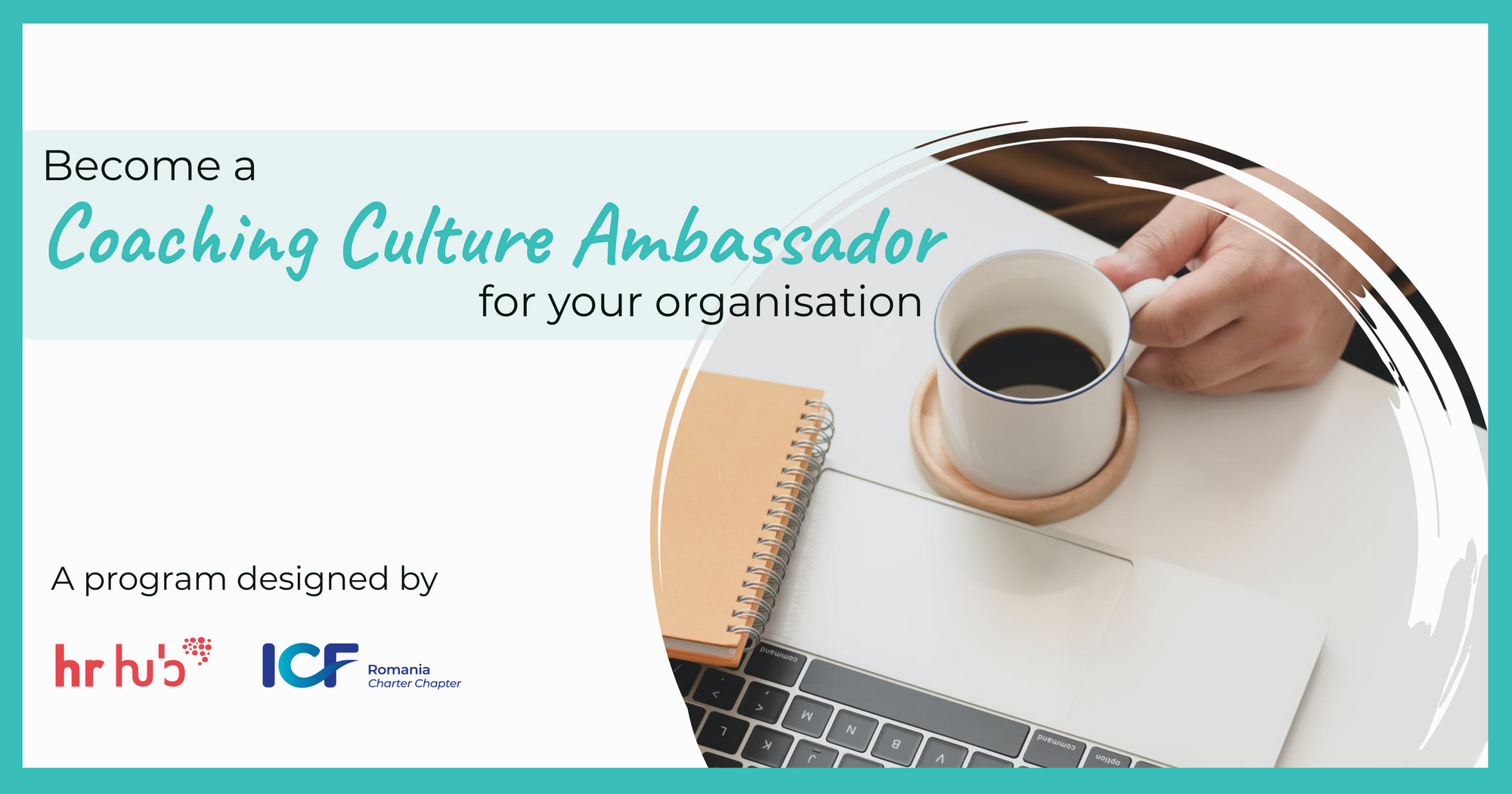 What is a coaching culture?
Most of the time, organizations know about coaching as a development tool but it's more than that, it's a mindset. The way the International Coaching Federation defines coaching is as follows:
Coaching is partnering with another person in a thought-provoking and creative process so that it inspires people to maximize their personal and professional potential.
"When talking about a coaching culture, we're talking about an organization where people trust each other, where people have the ability to question the status quo and the willingness to co-create together. This is regardless of their position in the organization. In other words, trust, the willingness to learn, curiosity and a growth mindset are all combined in a coaching culture."
Check out the program objectives and see how they fit your learning needs.
Key Learnings
Fully understand the impact of a coaching mindset for you in organisation through group coaching;
Practice listening and powerful questioning to increase awareness, learning and action through individual coaching;
Discovering and experiencing what are most important ingredients of a coaching culture through a team coaching process.
What's in it for you?
Learn how to act as a change initiator in your organisation;
Accompany people and leaders in organisation to increase their engagement and performance;
Shift from the paradigm of problem solving to discover opportunity and options;
Increase collaborative work and co-leadership in organisation.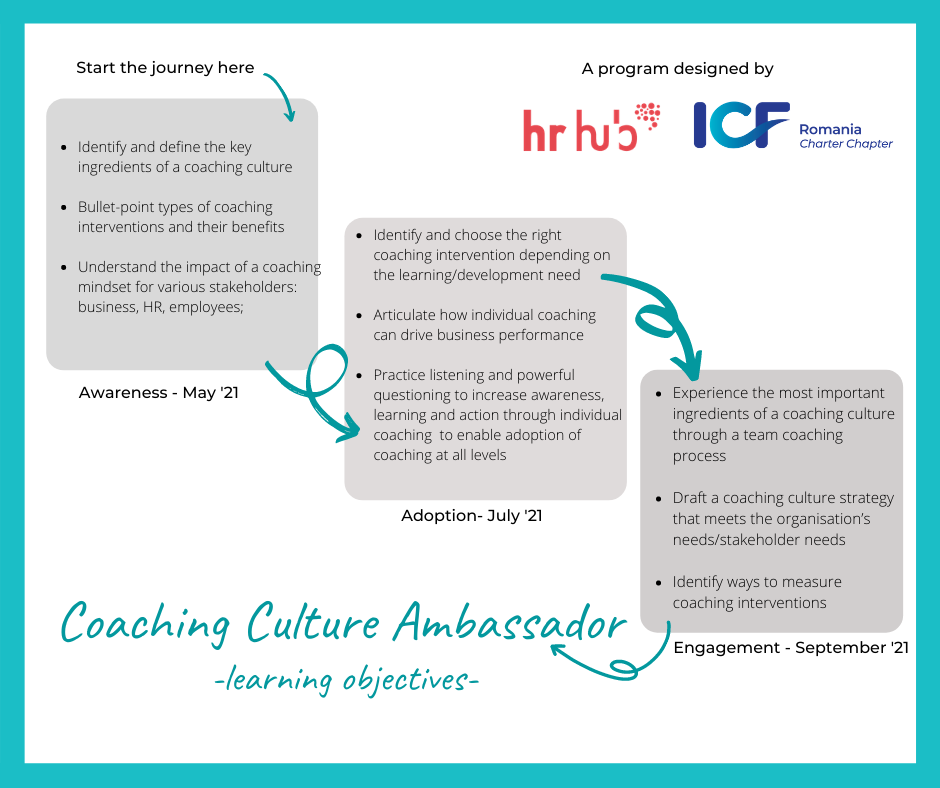 Stay tuned for more details in the following weeks!