How can HR help organizations and their employees to become future proof?
While many articles have been written around this topic in the last years, we believe that simplicity is key to innovation and we've integrated this mindset in everything we do.
In order to do things differently, we need to redefine our people strategy. From HR ways of working, employee experience principles, technologies, future of work skilling plans, key analytics, leadership profiles, branding and engagement methodology.
This thinking helped us bring to life the Employee Experience Lifecycle Canvas - our core as a community. Around it we will design tailored initiatives that involve one on one interactions, deep dive research, events or partnerships.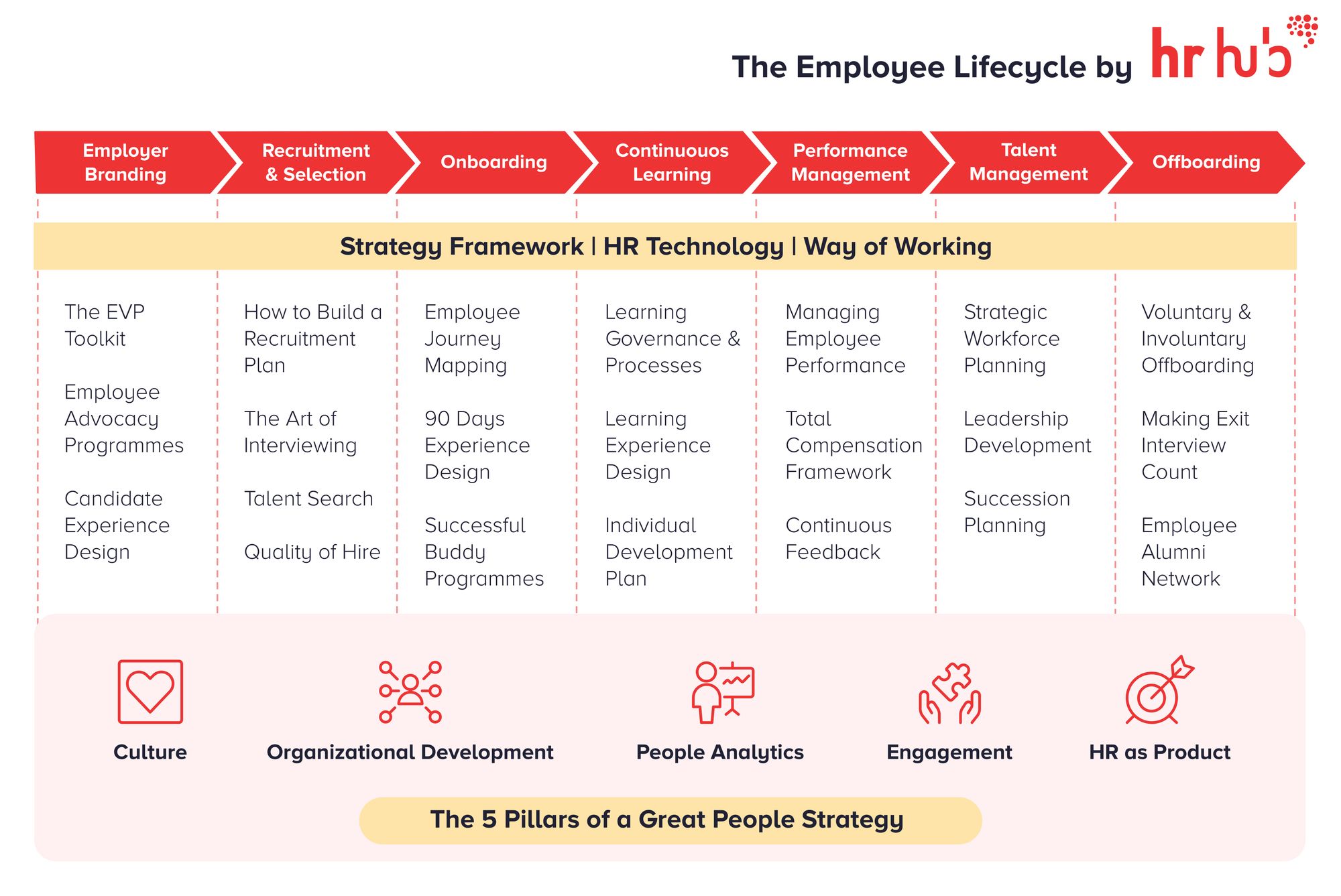 Our approach will be a mix of clarity, focus, simplicity and innovation and we rely on you, our community members, to make things happen.
The future is now. As HR professionals, you need to equip yourself with a new range of skills including people analytics, digital HR, strategic workforce planning, design thinking, stakeholder management and we are here to guide you through this transformative process.
And these are just some of the programs we created to help you get there:
Mentorship Programs for students and junior HRs;
Think-tanks on hot topics to get you inspired;
Communities on different HR areas to connect you with like-minded professionals;
Strategic partnerships with different organizations or conferences.