10K HR Hubbers | HR Hub, as seen by Stefania Date
This year marks two important milestones for HR Hub. First, we are now 10 years old. And second, our community just got over 10K members. We are humbled and happy to celebrate together with all of you!
With our enthusiasm sky-rocketing, we reached out to a couple of HR Hubbers and asked them to share their thoughts with us. We hope you'll enjoy this series as much as we do!
Stefania is one of the most active HR Hubbers in our community. We are always grateful for her help and contributions. She is currently working as a Process Standardization Consultant - Workday Recruitment at Iron Mountain and she's based in Cluj.
How would you describe HR Hub to a non-member?
HR Hub is a community where people interested in HR share and learn about different subjects, both in areas of HR and other adjoining domains.
One thing you learned through HR Hub and impacted you / your career in a positive way?
Through all the articles and topics discussed in the community, I was broadening, but also refreshing my knowledge which helped me to develop continuously. I only realised how valuable the community was for me when I started my CIPD certification course. I had to actually write down what I learned for my CPD (Continuing Professional Development) and record every single article read and knowledge gained.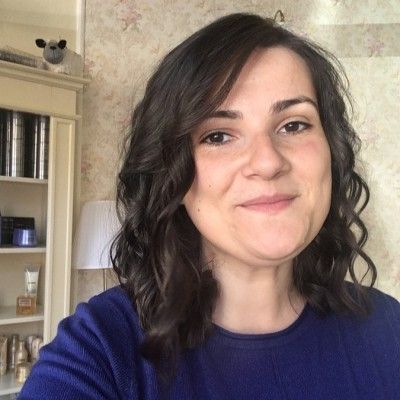 One thing you wish you could change in the HR world tomorrow if you would have a magic wand?
There are some things that need to be changed in the HR professional, but the one that annoys me because I have also been a Recruiter is: unprofessionalism, ghosting and lack of feedback in the recruitment process. I think it brings a bad image to the HR profession. This is important because candidates can become your future employees, you need to offer them a good experience from the beginning to the end.
One song you associate with the HR Hub community?
One Republic - Life in Color because of the diversity in the community (people, subjects discussed etc.)
5. Let's celebrate 10k! Share with the HR Hubbers a personal memory related to the HR Hub community (e.g.: it can be something funny/inspirational/insightful, anything really).
No matter how much you want to share your knowledge, it's a two way street. Even if I know the girls tried to match me with awesome profiles in their mentoring program, it wasn't meant to be (twice).